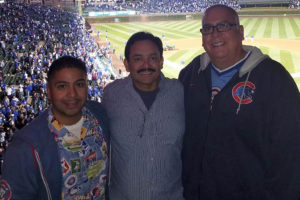 Read my deep dive into the booming business of a south suburban mayor and his ties to Mayor Richard M. Daley's formidable political machine.
Interestingly, the mayor hired a man sent to federal prison for perjury to be his $72,000 commissioner of streets and public property.
"You talk about the little CPA firm that is causing a little bit of havoc here by getting into a market that they are not supposed to get into because maybe I just want a little taste of that American dream myself," said the mayor, whose part-time mayor's salary doubled to $40,000 this year.